Introduction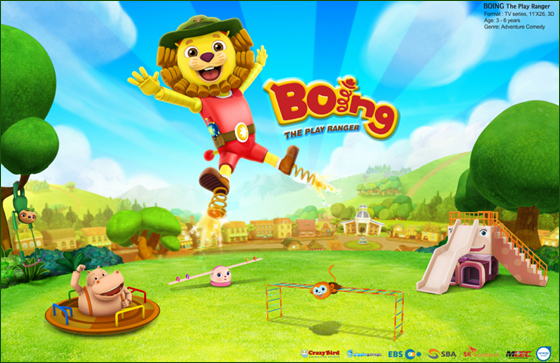 Characteristics
Boing (Spring rider)
- Boing the lion is the enthusiastic leader of the play rangers. He literally springs into action whenever there is trouble that needs fixing. He's wonderfully athletic and creative in maneuvering any physical barrier or situation. He can even transform into a spring rider!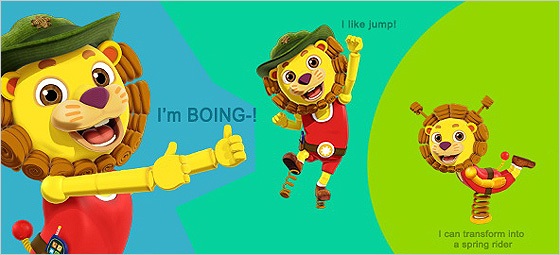 Bing Bing (Carousel)
- Bing Bing is a goofy but fun hippo who can transform into a spinning carousel or mixer. Whenever the rangers are tired and sick, you can count on him to whip together some fresh and healthy meal to cheer them up. It's almost magical!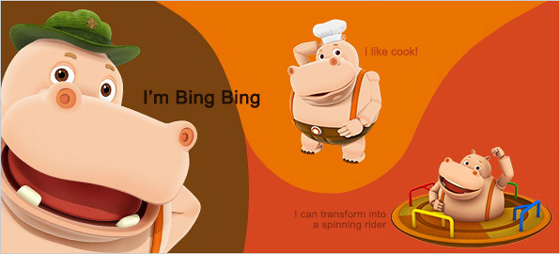 Mongbar (monkey bar)
- Mongbar the monkey can extend his arms and legs, creating all kinds of bridges to overcome obstacles. He can transform into a monkey bar.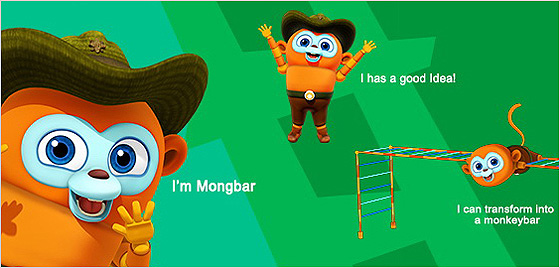 I-ee (swing)
- Sure, he's a sloth, so he moves a little slow. But his movements always have a purpose, and that's to learn how to be a great Ranger and help the good folks of Playville. He transforms into a swing.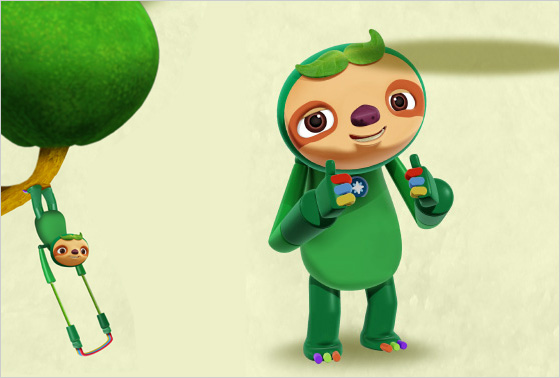 Tory (seesaw)
- She's a rabbit who can transform into a seesaw. Unfortunately, sometimes her moods are just like a seesaw as well!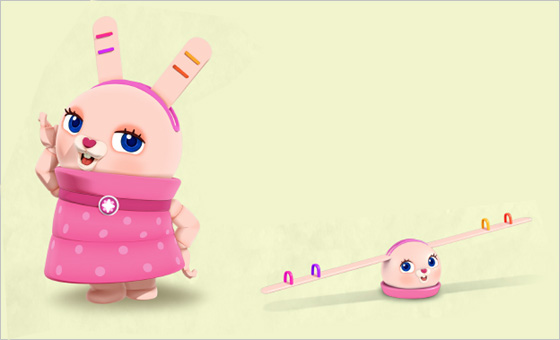 Elloo (slide)
- Senior ranger Elloo, is a wise and experienced elephant who places the safety of others adove all else. She often invents gadgets and offers advice to help the rangers in their mission. She can also can transform into a slide!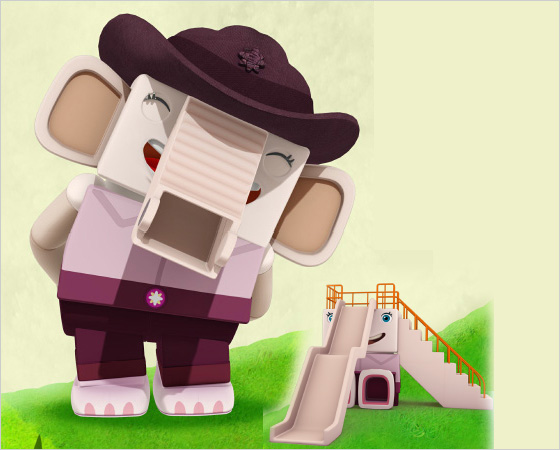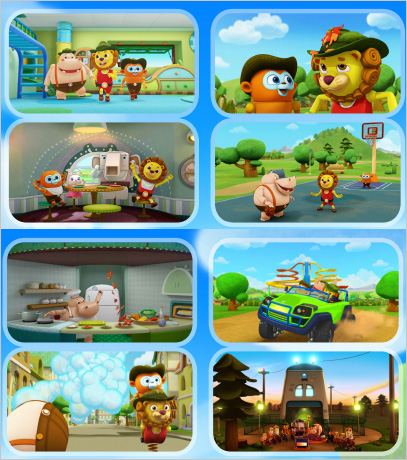 Welcome to the Playville! Playville is a village filled with lovable characters who can transform into playground rides. Even the buildings in the village are built in a concept of fun rides.

A fun and colorful town, Playville is just full of daily excitement!
However, disaster can still happen in this wonderful world of happiness.

But don't you worry - the Play Rangers will always be there to solve the problems by working as a team and use their amazing transforming skills to create gentle and fun solutions. Follow the playful adventures of the rangers as they take on any challenge and bring a smile to everyone's face.